Phase 1 consisted of a 3 story apartment building with a total of 18 units ranging from 900-1020 sqft. Each floor had a total of six units with the ground floor including a small secluded front yard and the upper unit each having their own deck space. These units were located directly alongside Meredith Road with grocers and bus stops within walking distance.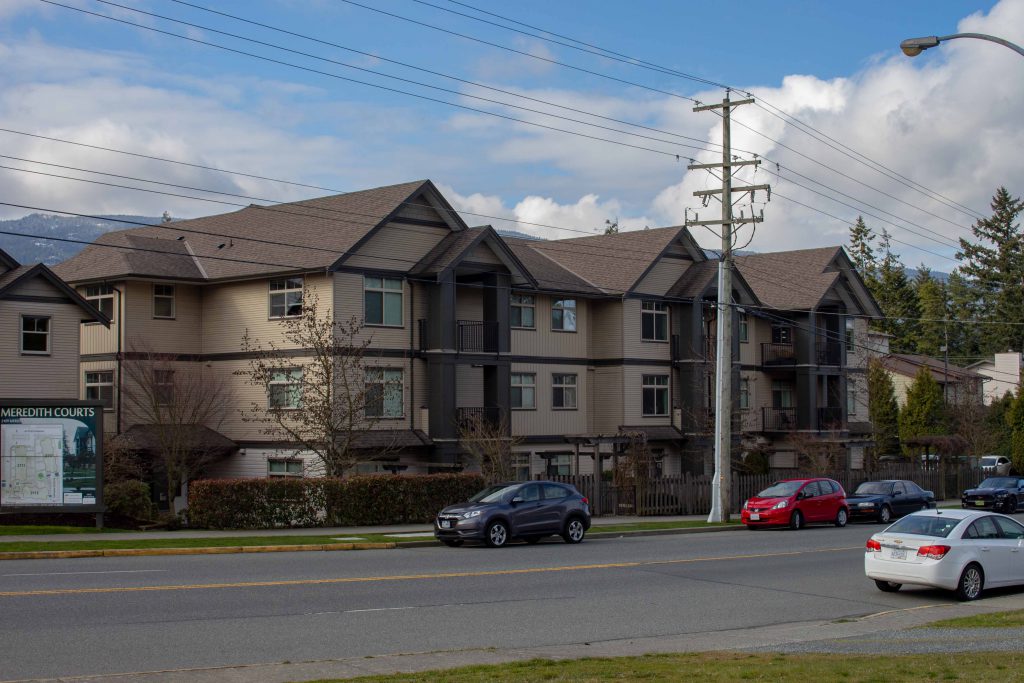 The Amenity building for all 3 phases was also constructed during Phase 1, this building served as a hangout spot for all the tenants in the Meredith Courts complex. This building included a kitchen, pool table, sitting area, a TV, as well as a small library, Mailboxes for each tenant were also included on the side of the building.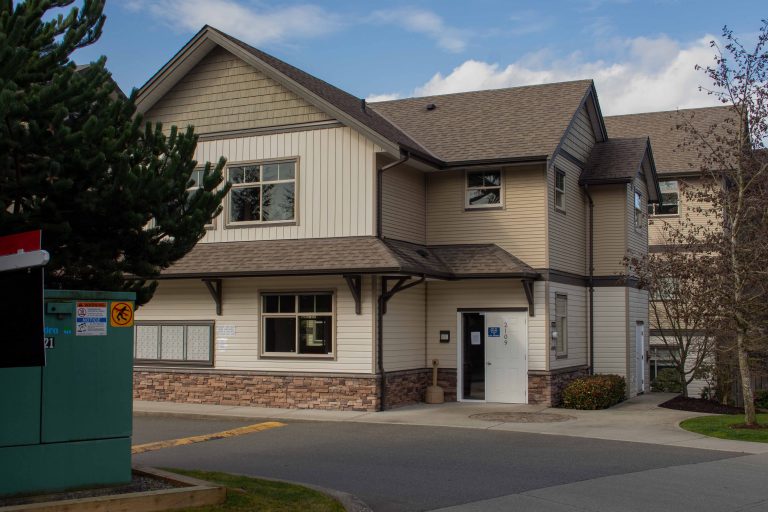 Phase 2 consisted of 4 floor and a total of 30 units, the first to third floor housed eight units each with the 4th floor having a total of six. The ground units in Phase 2 also included a small front yard and the upper floors personal decks. However the 4th floor middle units were given a penthouse design with a larger interior and deck space compared to the second and third middle floors designed for students. A small playground was also constructed during Phase 2.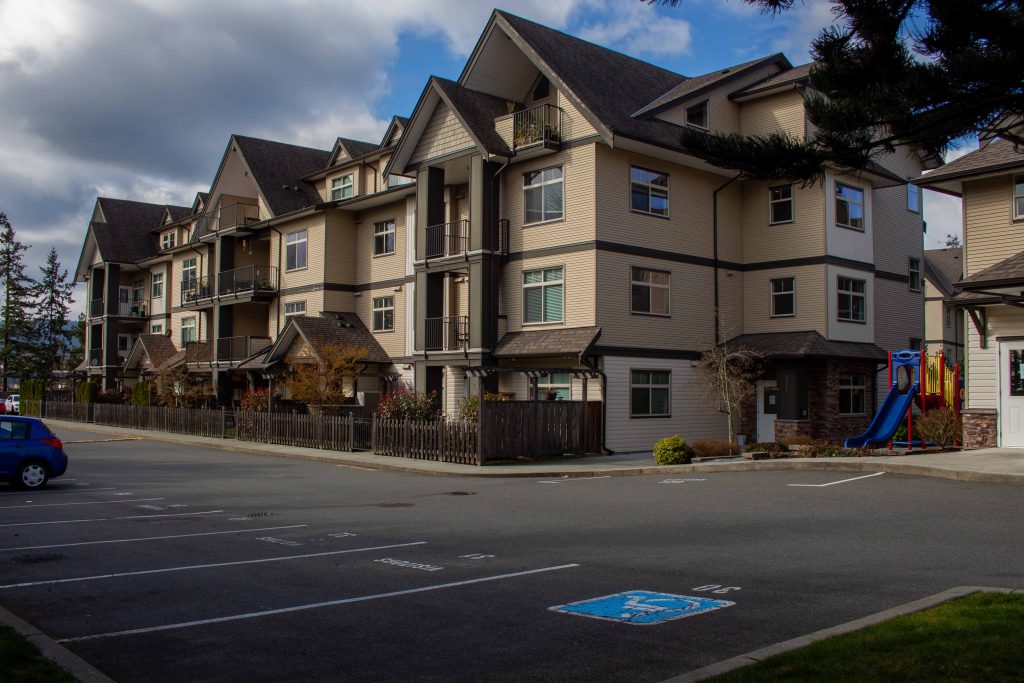 Phase 3 included the same building design as Phase 2 with a total of 30 units, 8 units on floor one to three and six on the fourth floor. Phase 3 included a central walking area and Gazebo between all 3 phases as well as a larger playground on the back of the building.